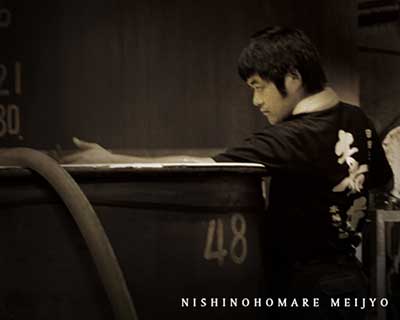 We keep the traditional techniques and wisdom which has been passed down for more than 150years since our establishiment in 1868, and we produce sake that is delicious and kind to the body. We particularly hitch on water to make delicious sake and shochu, and for that, use the Natural Active Hydrogen Water (NAHW) "Hita Tenryosui" from Hita City, Oita Prefecture. Additionally, we use the traditional "freezing point filtration" and "carbon-free filtration" that does not use activated carbon to bring out the original taste of the raw material, and carefully finish each process so as to bring out more umami and flavor. We strive to create unique products that are attributed to Nishinohomare Meijo. By the traditional technique that has been handed down for more than 150years and the blessing of the NAHW "Hita Tenryosui" that can only be obtained from one particular place surrounded by mountains and rich in nature with clear air. We will continue to cherish and deliver safe and secure products to everyone.
Replacing Activated Carbon with the Natural Active Hydrogen Water Hita Tenryosui
Different from the usual way of making the shochu, Nishinohomare Meijo Brewery sticks to the old-fashioned manufacturing method and makes shochu by carbon-free filtration that does not use activated carbon. Activated carbon plays a role in removing miscellaneous taste and color, but it is also one of the ways to enjoy shochu, but it may spoil the fragrant sweet scent and gorgeous scent. By not using that, we make individual products that make the most of those lost flavors by replacing it with NAHW Hita Tenryosui.
What is the NAHW Hita Tenryosui?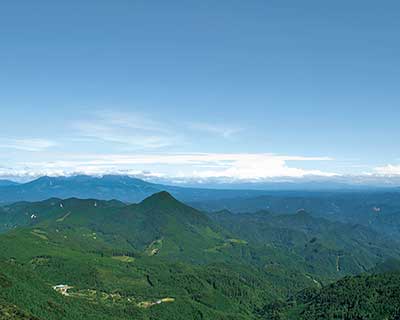 Surrounded by a chain of mountains and active volcanos, rain that falling on the mountains surrounding the Hita Basin is filtered through the stratum, which is a natural filter that is intricately piled up, and eventually reaches the land of Hita(Oita Prefecture, Kyushu). Among different locations of Hita, HAHW Hita Tenryosui is sampled from an exclusively limited spot.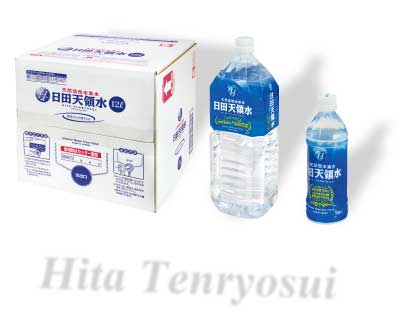 The raw water that is so good that it meets the standards of mineral water without sterilization and is a soft water that is easy to drink. Hita Tenryosui Water is a weak alkaline mineral water that is naturally maintained at pH about 8.3 with a natural mineral balance. It is also called "softwater".
The Natural Active Hydrogen Water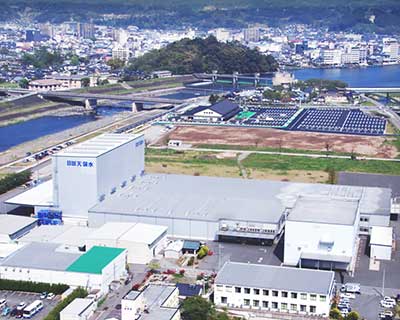 Hita Tenryosui is also called "Natural Active Hydrogen Water". When measured by the Hydrogen radical detection method and quantitative analysis method" (both which are measurement methods devised by experts), the hydrogen radicals which "Hita Tenryosui" shows has the highest value comparing to the other so-called "the famous waters in the world" (Germany's "Nordenau Water" and Mexico's "Trakote Water"). Hence, Hita Tenryosui is a natural water with high rare value.